Wednesday, January 28, 2009Y
HAPPY NEW YEAR!!
BUSY BUSY BUSY!!!
BUSY BAI-ING NIAN and collecting ang bao
haha.
same old routine every year.
go ah ma house first den come home. den everybody from father side come.
but this year there's something different.
kiki looks like she is going to have baby.
she start to build her own nest. and pluck out her own fur.
but we all guess that it's false pregancy.
pictures!!
DAY 1.
annual family photo.
me and ah mei.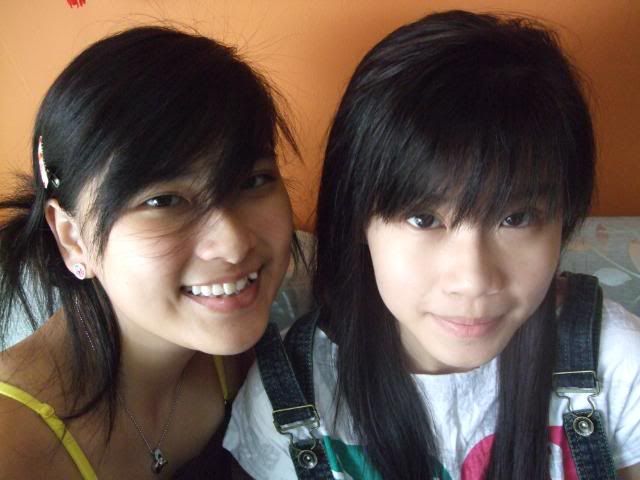 Day 2.
the sisters!
Candid shot